HTML5 Cube Control Demo
For a while I have been experimenting with creating 3D objects in a regular web browser without resorting to plugins such as Flash, Silverlight etc. The Cube shown here is adapted from another 3D website I made earlier.
WebGL enables us to render complex 3D models in a browser. However, here I will be looking at creating a 3D object using the various CSS3 transform commands that can take a regular 2D Html element and project it into 3D space.
The advantage of using 3D transforms on regular Html elements is you can project things like Iframe content, images or any other html element into 3D creating some really neat effects.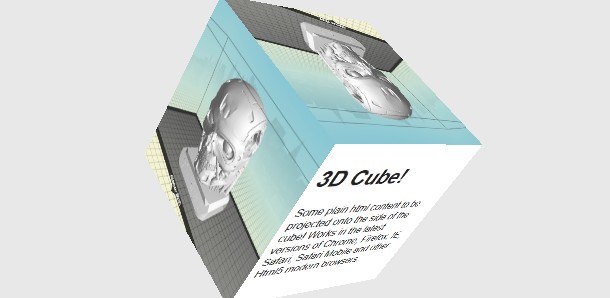 http://www.vectorlight.net/html5/controls/3d-cube